Community Advocacy Program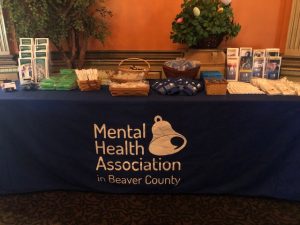 Community Wellness/Recovery Advocacy Program – Provides assistance to persons in need of help in negotiating a specific aspect of the mental health system. This may include housing issues, securing entitlements, welfare benefits, patient rights, employments issues, or other community support systems, as it pertains to an individual with a mental health challenge. The advocate's role is to provide support and to help ensure that the consumer's voice is heard and a recovery approach is followed.
Family/Child Education Advocacy Program provides assistance to families whose children are in need of special education advocacy services and resource information.  An Individual Educational Plan (IEP) is the roadmap that describes how the school will provide a child with an appropriate education. The role of the Family/Child Education Advocate is to: provide individual assistance to those who need help navigating the special education system, troubleshooting general concerns about a student's school experience, attend meetings and mediations, help with behavioral intervention ideas, and serve as a liaison between the school and the family.
HealthChoices Ombudsman Program – Provides assistance to members using Beacon Health Options (f/k/a Value Behavioral Health Services of Pennsylvania) by explaining and supporting the members through the grievance and complaint process. The Ombudsman is involved in outreach that educates consumers about their rights and responsibilities as it relates to the Mental Health/Drug & Alcohol treatment.
Consumer/Family Satisfaction Team (C/FST) – This team, composed of consumers and family members of consumers, survey other consumers to determine their satisfaction with County-wide behavioral health services. This systematic survey process will conduct over 1100 surveys this fiscal year. The results of these surveys are reviewed by the C/FST board and forwarded to both the surveyed providers and Beaver County Behavioral Health for review, action, and improvement of the system.